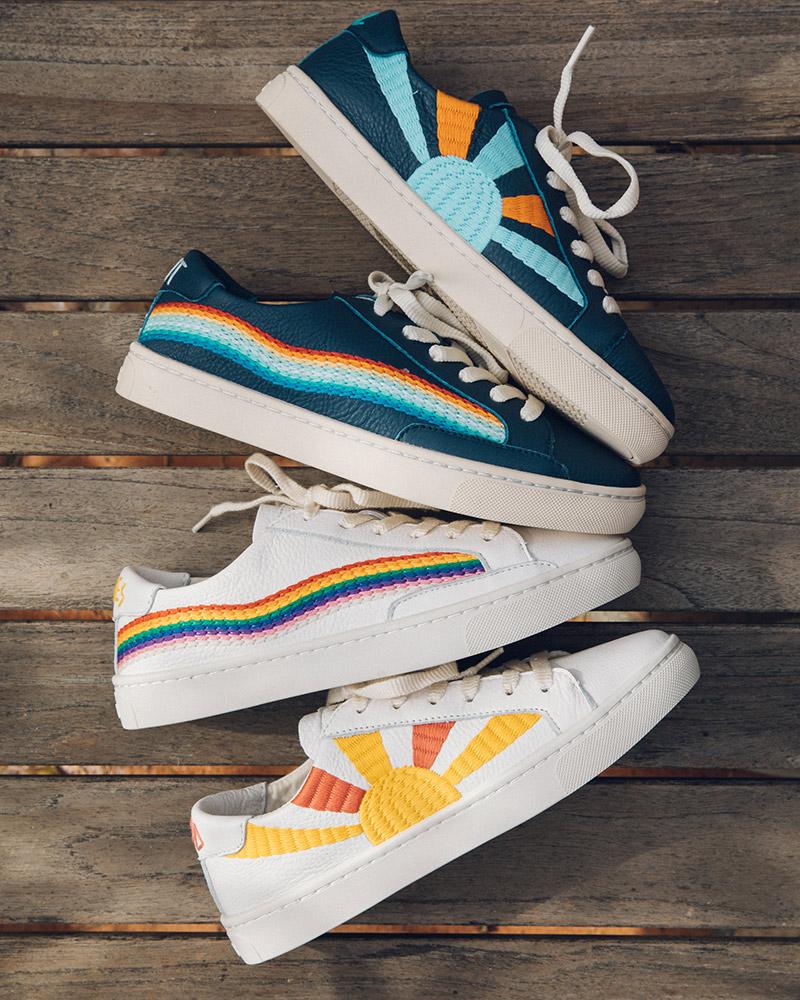 Rainbow Wave Sneaker
Upper: Soft Tumbled Leather
Rubber Bottom: 1 in / 23 mm
Good Vibes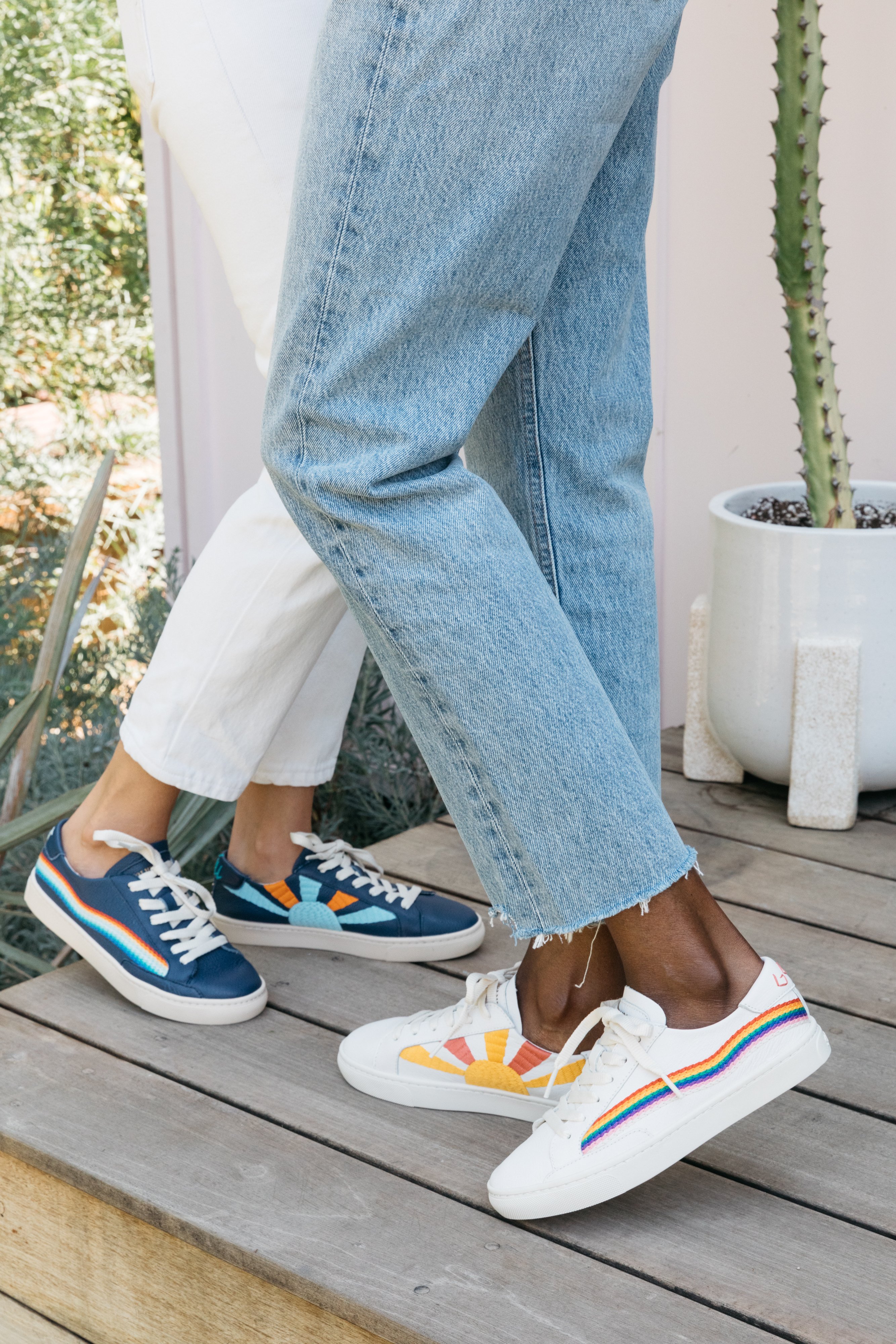 Consider these sneakers the reward at the end of the rainbow. All the versatility and comfort of our most popular classic sneaker plus added good vibes, thanks to our favorite embroidery courtesy of artist Marie-Sophie Lockhart. The back features a positive message "Good Vibes" embroidered on the white version and "Chill Out" on the soft pink and marine blue.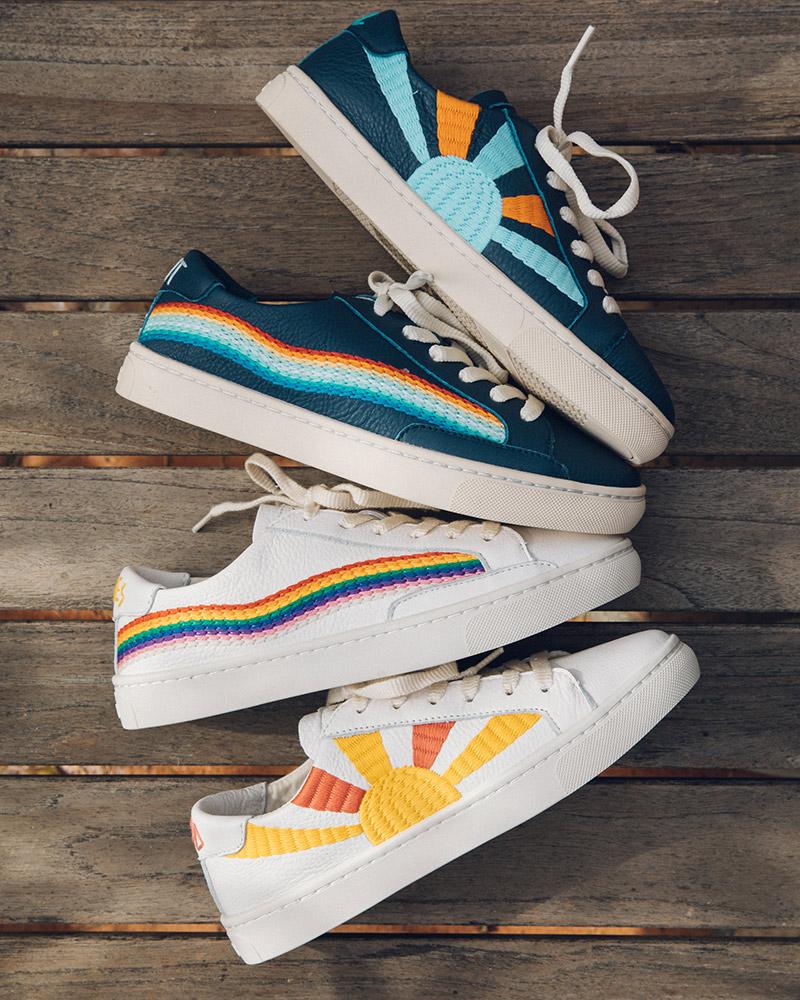 Wander Effortlessly (we did the work)
insta-worthy
Quality Leather
Comes with compliments
Because we like you
Get first dibs on new styles, travel diaries, and magical updates right in your inbox.
Welcome back
Log in to view your rewards balance, shop early access and more.